Cruisin'
Brian Caswell
Jules and Suzi are stuck on a cruise ship for the old and almost-deceased. While Jules is chasing after the pretty girl, and Suzi is putting up with him, they develop a friendship that is going to change their lives in unexpected ways.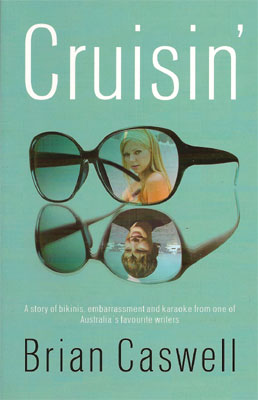 This is a very light read, in the lines of many Judy Blume novels.
Jules says at the very beginning of the novel that it's likely to end up a love story. And in a perverse kind of way it is.
I liked Suzi, she was spunky, but had her own issues that meant that she wasn't just the boring side kick. I could have heard more from her perceptive to be honest.
I had trouble getting into this story. The drama felt manufactured, and the bullying seemed extreme. Jules felt like a push over! Adrian didn't seem so bad, but all of the characters were rather one dimensional much to my dismay.
It's a nice idea, going on a cruise. I've never been on one. I wish there had been more details of the places they visited so that I could have lived vicariously through them.
I picked it up for a literal song at the local library as they were going out of stock. I'd heard good things about Brian Caswell. It's not a reread for me, but it's worth it for younger teens who want to get into reading (particularly guys).
Find it on: